The Spectrum Hi Pharmacy College (SHPC), established in the year 2019 is the pioneer institution of the Advait Foundation Charitable Trust in technical education sector. It plays a vital role in the field of Pharmacy education and caters to the needs of society by meeting the ever-increasing demand for pharmacists in U.P. state, India and abroad. The college started with the Diploma in Pharmacy (D. Pharm.) and Bachelor of Pharmacy (B. Pharm.) program. The college is approved by the Pharmacy Council of India (PCI) and All India Council for Technical Education (AICTE), New Delhi. The college has its own, independent, multi-storeyed, well-designed building located at the Premium location of Ayodhya-Sultanpur Highway, with excellent infrastructural facilities including classrooms, laboratories, library and an auditorium. The departments are well-equipped with modern and sophisticated equipment.
Pharmacy is the backbone of the medical profession and a pharmacist share the stage with doctors in alleviating the pain of the afflicted on mankind. The Pharmacy Council of India (PCI) has accorded its recognition to the institution for meeting its high and exacting standards.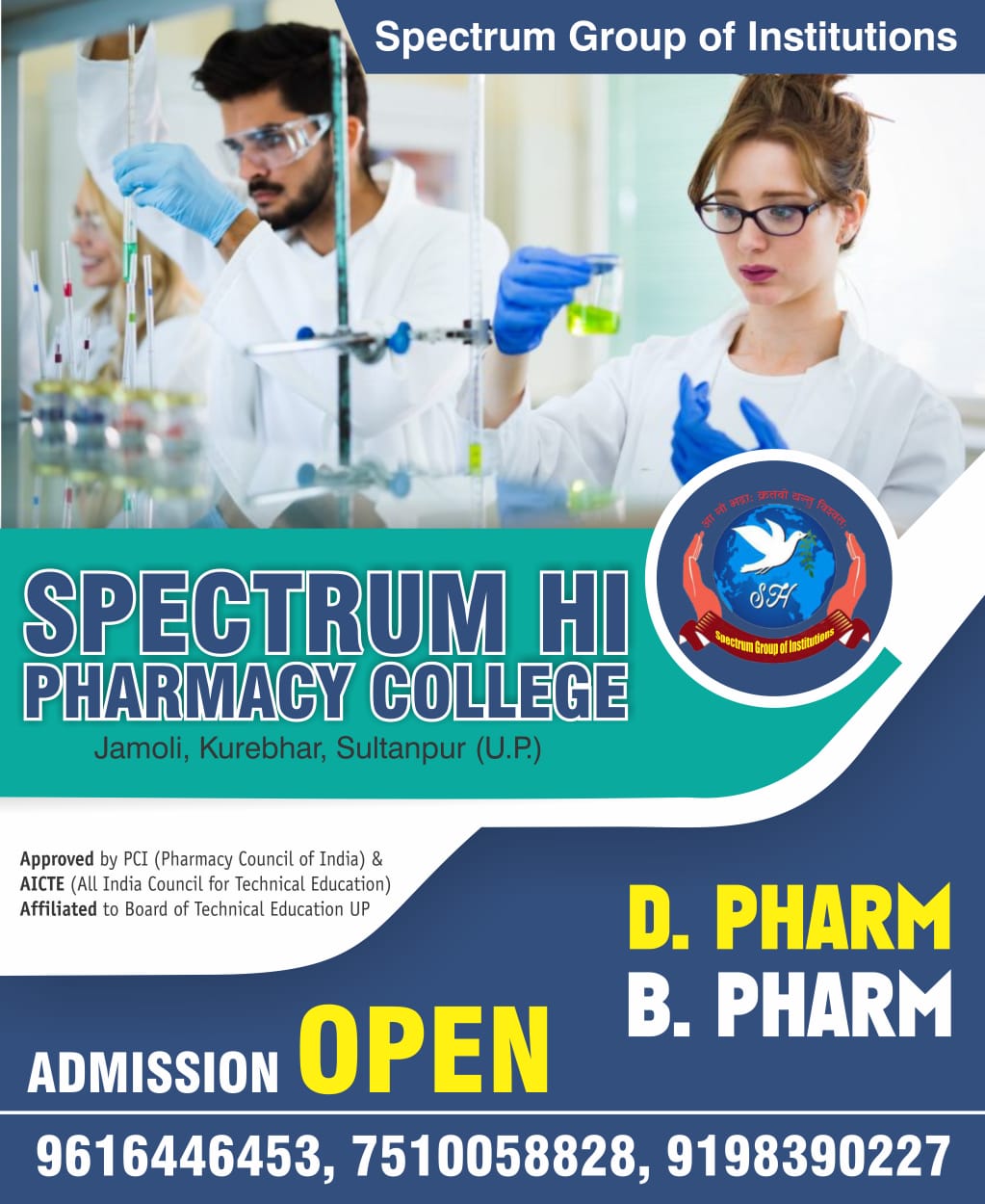 Vison
Our vision is to flourish and excel in the sphere of Pharmacy and other allied sciences with the ultimate goal of providing excellent & innovative measures in patient care and drug- development.
Mission
We focus on developing research platforms, provide guidance to students and involve interdisciplinary researches. We educate students to serve the society by taking care of challenges in healthcare, contributions to pharmaceutical industry, community pharmacy, hospital practices and as entrepreneur in medical and healthcare services. We make our students skilled in all spheres and help them reach out to infinite possibilities on global levels